Don't pay for anything else than results

With affiliate marketing you get extremely cost-effective advertising, as you only pay for results. As an advertiser, employing AdsNinja means that you never pay a set fee for running your campaign – you only pay for the real customers and the sales that we connect to you.
It doesn't matter what kind of product or service you offer, our network reaches a wide range of customers in all age-groups.
Contact AdsNinja
---
What is affiliate marketing?
Affiliate marketing is performance based marketing on the internet where publishers direct potential customers to an advertisers website. This form of marketing is performance based which means the publishers only get paid when the potential customers complete a defined action on the website, making a purchase for example.
Payment per purchase, also called CPO (cost per order) is the main difference between affiliate marketing and traditional internet marketing where payment is usually based on the amount of views of an ad or the amount of visitors that have been directed to the website.
Since the CPO model means that you as the advertiser only pay a commission when someone completes a purchase this model is financially risk-free.
---
What is the role of AdsNinja?
AdsNinja gives the advertiser access to publishers. As an advertiser it is quite time-consuming to find good publishers and set up a working collaboration. As an affiliate network we give you immediate access to a large number of motivated and active publishers.
AdsNinjas system is also responsible for tracking clicks, sales and other events and displays statistics in real time, which is very important for both advertisers and publishers.
Our team also handles the communication between publishers and advertisers in case of any questions or issues, thus making the advertisers workload lighter. We offer our publishers on-demand support practically 24 hours a day so this is something you as the advertiser do not have to think about.
If necessary we also offer our advertisers advice on how to optimize sales via affiliate marketing. Everyone involved with AdsNinja has years of experience with both affiliate marketing and traditional marketing, which can be a valuable asset to you as an advertiser.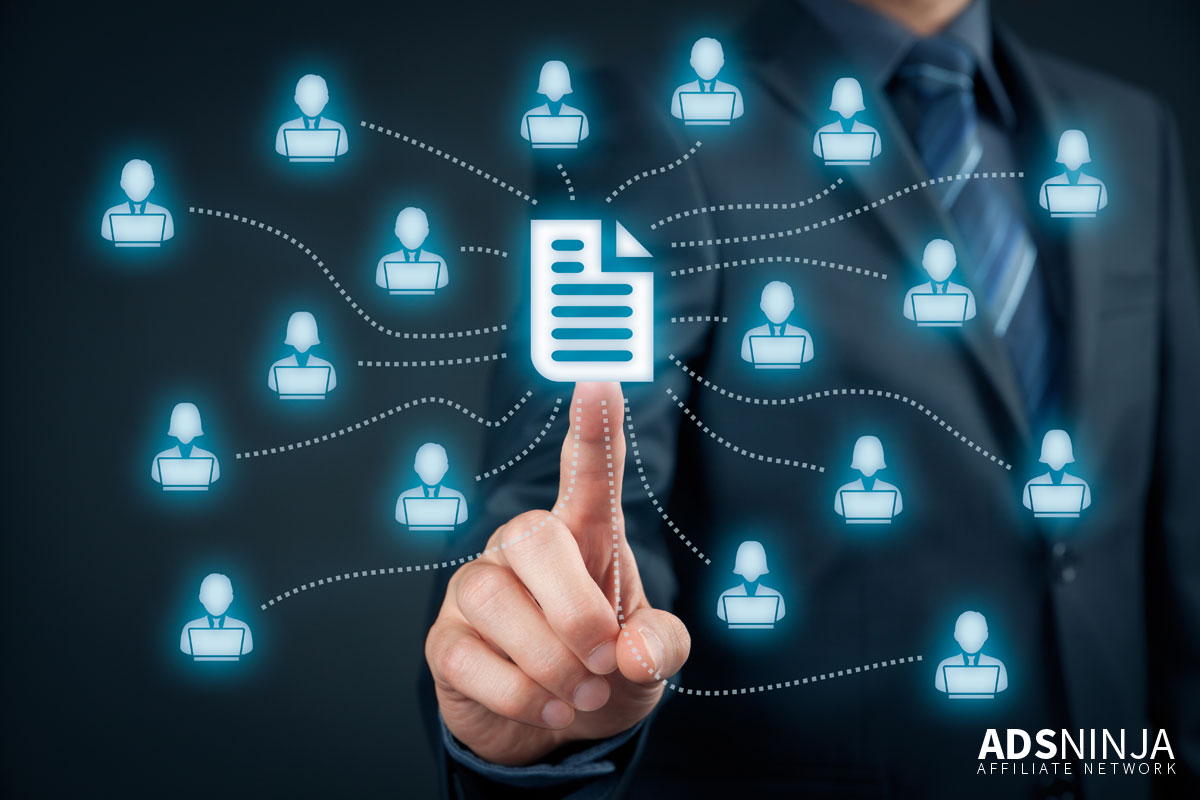 ---
A publisher is a company or a private person who markets the products and services of other companies in exchange for a commission.
There are many different types of publishers and it is up top you as an advertiser to decide in which marketing channels you want visibility. A few examples:
Email-publishers
Publishers with databases of email-adresses to which they regularly send marketing.
Blogs/websites
Websites with content covering various topics. They can be blogs, sites with product reviews etc.
Cashback-sites
Websites where customers are rewarded with points or money when completing purchases on advertisers websites.
Comparison websites
Websites that compare products or prices and help customers find the best offer.
PPC-Publishers (Pay per click)
Publishers that work with so called search engine marketing (SEM) where they pay to have their links to advertiser websites displayed in search engines like Google for example.
Discount coupon websites
Websites that maintain a list of discount coupons and other offers from a large number of advertisers.
Do you want to know more about affiliate marketing? Please contact us and we will be happy to answer your questions.
Contact AdsNinja
---